QUESTION
Hi Humbucker Soup,
Your website is very helpful and clear. I need some help with a problem. I bought a Dragonfire 3-way blade switch that has all the pole pieces in a straight line, numbered 1-8. Could you tell me which pole piece corresponds to which pole piece in a typical Grigsby 3-way blade switch? I want to use it to hook up a two-volume, two-tone, two-humbucker Telecaster.
Thanks so much!!
Geoff
ANSWER
Hello Geoff, and thanks for the kind words and great question! It's our goal to help fellow players. While I haven't used the Dragonfire 3-way blade switch that you mentioned, it looks a lot to me like the old Fender switches that were in import guitars. My guess is the internal mechanism is the same, so you can wire them up the same way. You asked how the two switches correspond to each other, so we made you the diagram in Example 1, but I don't have the vintage switch in my fancy program, so we'll have to make do with my scrappy artwork.
Example 1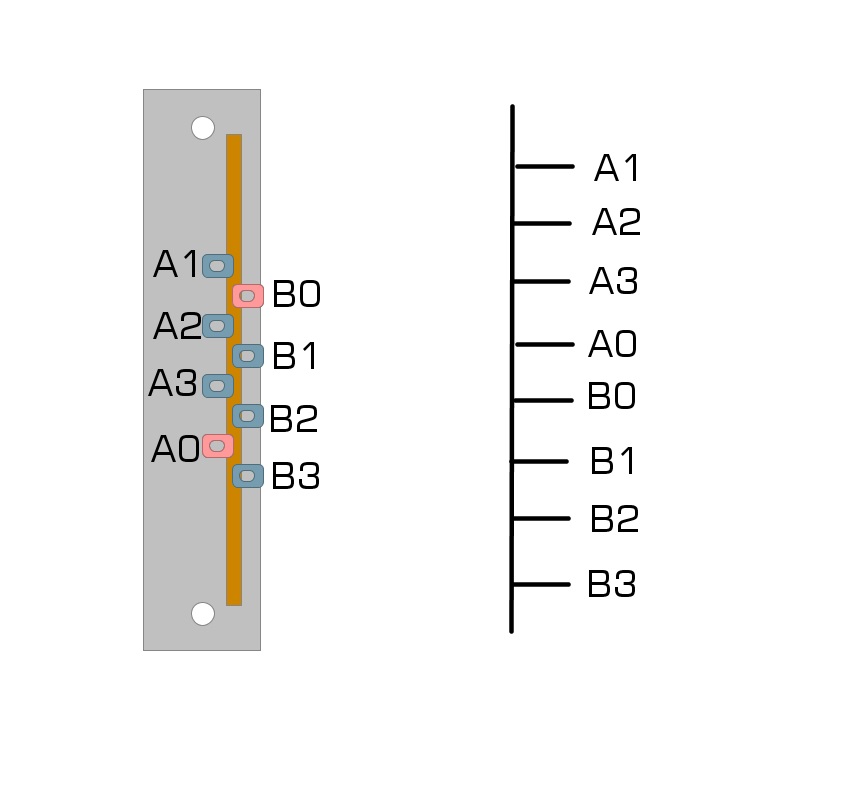 To hook up a two volume, two tone, two humbucker Telecaster we recommend borrowing the design from Gibson and sending each pickup to its volume and tone before going to the three-way switch. That's how we have it in our diagram, in Example 2.
Example 2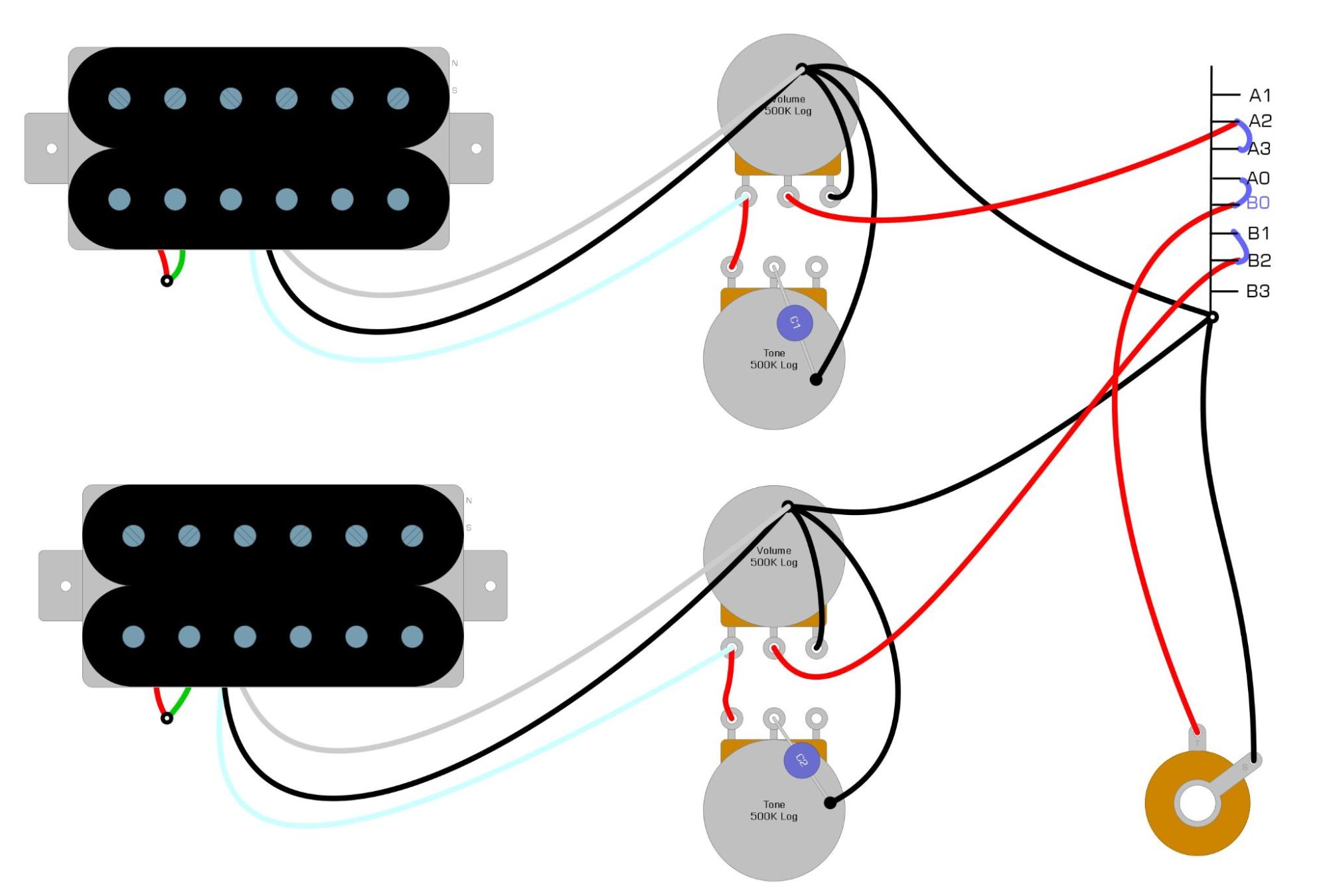 Hopefully, this answers your questions and gets your guitar working. If you have any other questions, let us know, and let us know how it turns out.
Thanks for reading Humbucker Soup!
Ed Malaker