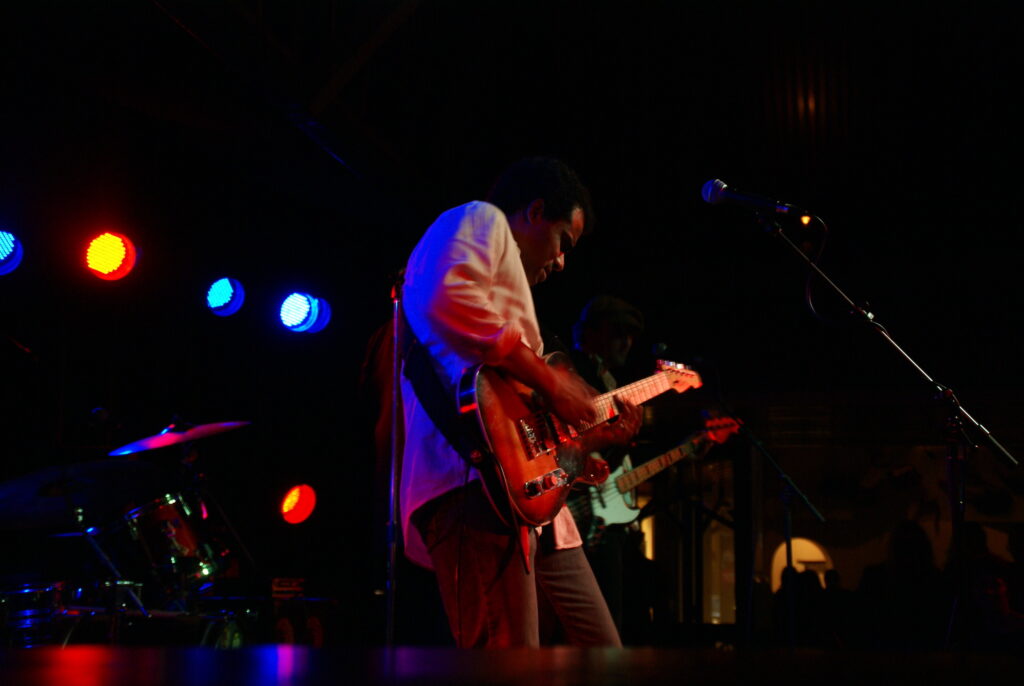 Kevin Chisholm launched Humbucker Soup in 2010, driven by his passion for — and 30+ years experience — modifying guitars. Whether onstage or in his workshop, his obsessive experimentation with pickups, wiring and guitar necks not only shaped his playing style, but inspired the creation of Humbucker Soup. Every day, Kevin and the HBS crew are there with practical, no-nonsense advice, pro tips and video tutorials to help other guitar players in the elusive lifelong pursuit of the perfect guitar tone.
Crew
Our resident electronics wizard came by his skills honestly — first as an apprentice in his father's repair shop, later as a working musician and (most recently) as a sound designer for film. His passion for guitar led him to Humbucker Soup, where he continues to decode the wonders of wiring and the vicissitudes of voltage. Ed has never taken his guitar to a shop — he already knows how to fix it.

Tyler is a guitarist, singer, producer, composer & engineer based in Los Angeles. In between duties at Humbucker Soup, he swims in the shark tank of music licensing for film and television. His favorite axe is his custom Pelham Blue Fender Stratocaster.

Matt loves using creative expression to connect with people, whether it's with music or storytelling. When he isn't writing for Humbucker Soup, he can usually be found at the beach, reading a good book, or playing his sunburst Jay Turser 220-SC Les Paul and Taylor 110E.

Donna dots the "i"s and crosses the "t"s for our site's rich content. As our Copy Editor, with a lifetime of experience, she's the last pair of eyes on our articles before they hit the site. Working with such talented musicians and writers makes her job easy, though, and gives her very little opportunity to wield that dreaded red pen of hers.

As Editor-In-Chief, Jay runs interference on content strategy, social media and swapping Van Halen stories with Kevin. The rest of the time he can be found hanging with his dogs and tilting at windmills with his punk rock band, The Cocks.