Question
Hello,
I found your article on the DPDT switch and coil splitting. I'm trying to help my nephew wire up a modified Les Paul JR with a single humbucker with 1 volume 1 tone plus an on-off-on switch. Your diagram is the closest I've come to finding one online – do you by any chance have a diagram with both volume & tone and not just volume?
Thank you in advance,
Marshall
Answer
Hello Marshall, thanks for the great question! I think I can help you out.  The good news is that it's pretty simple, and you can begin by wiring the guitar exactly as it's shown in the diagram you sent.
FIG 1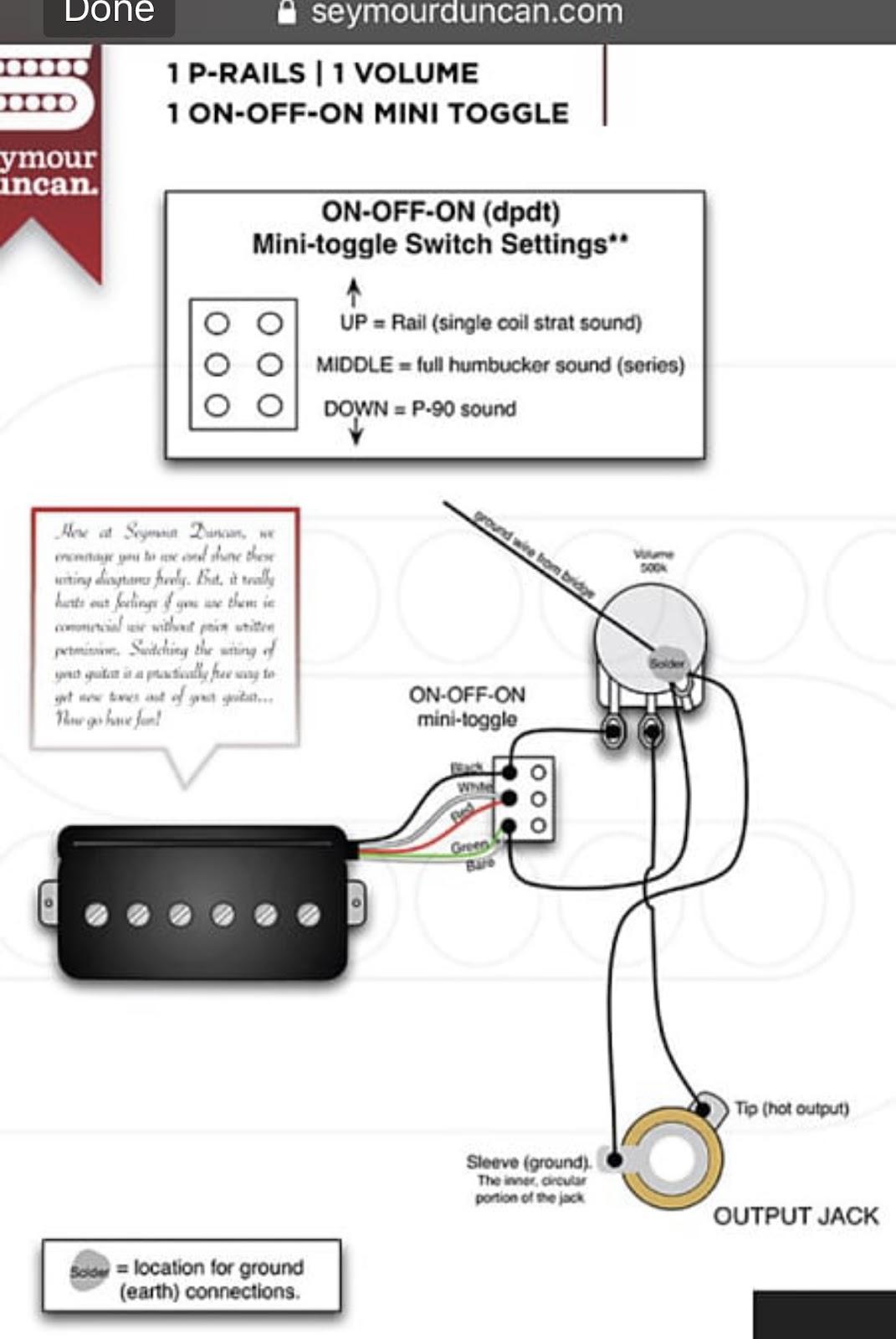 Once you have that wiring complete, you can add the tone function by connecting just two wires and adding the capacitor. I've included the complete diagram below.
FIG 2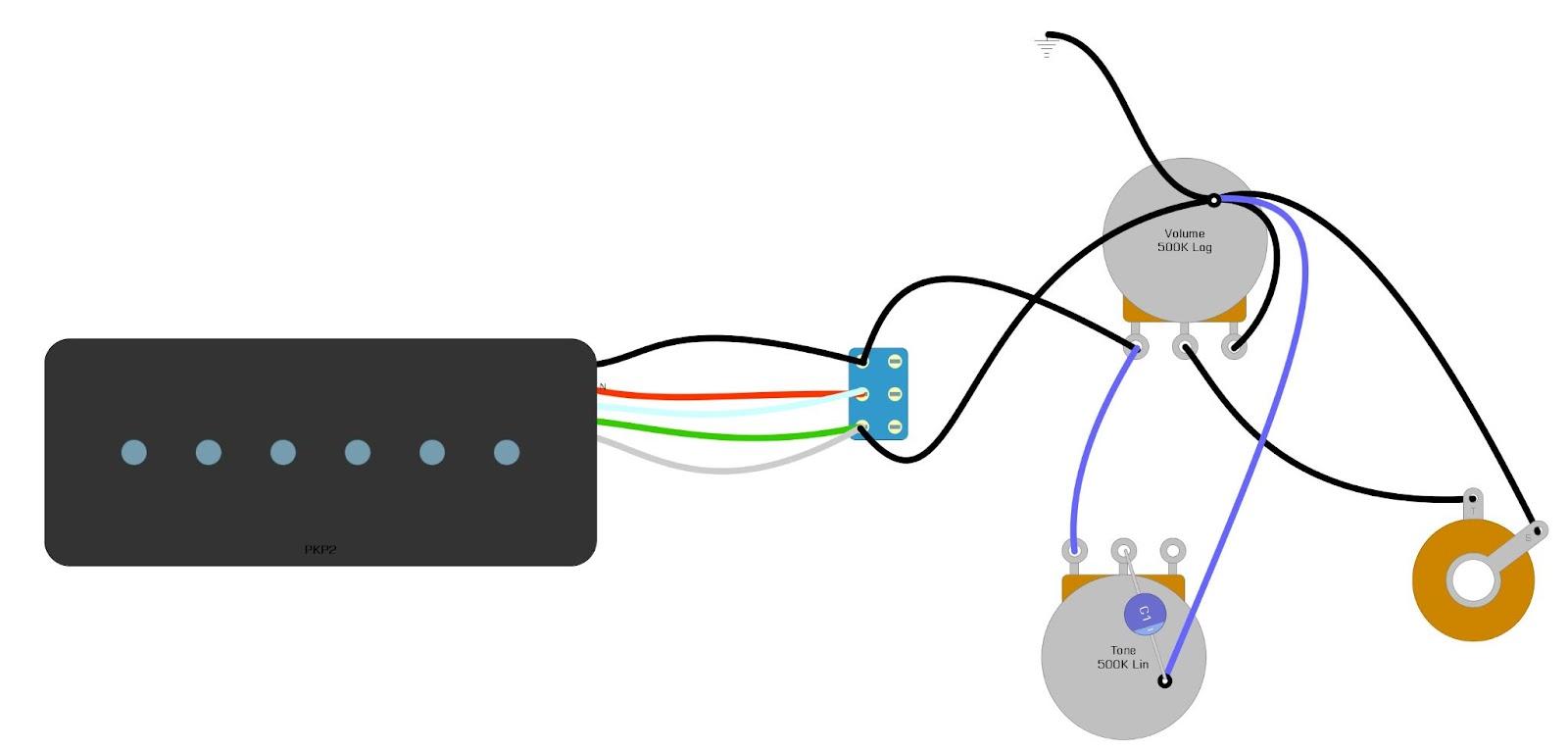 That should get you going. Let us know if you have any problems or other questions.
Thanks for reading Humbucker Soup!