Question
Hi Humbucker Soup,
I have a Tele with a standard single-coil in the neck and a twin rail humbucker in the bridge (4 wire) with a 3-way standard switch, 1 volume knob, 1 tone knob, and a DPDT On = On = On. The intention was to have the DPDT give 3 options for the HB – split to single/series/parallel when the 3-way switch is in mid or bridge position. Unfortunately, it was not wired correctly. I would send photos but don't see an option for uploading. I have looked for a wiring diagram for this combination but cannot find it. Could you perhaps help? Also, in your valued opinion, is there perhaps a better way to wire up the above to give better tonal options?
Thank you. Best wishes for a better and safe year ahead!
Joe
Answer
Hello Joe, and thanks for the great question! Adding a DPDT switch is a great idea and helps you get the most out of your twin rail humbucker. I can't think of a better option that gives you more versatility. You didn't mention what company makes the twin rail, so can I assume it's a Fender option? If it's not, the first thing you need to figure out is the pickup's wiring code. Fender uses this code for most of their humbuckers (but I could be wrong without knowing the exact model).
Fender Wiring Code
Green = HOT
White + black = usually soldered together and taped off
Red + bare = GROUND, usually soldered together

With the wiring code above, your Tele wiring should look similar to the following diagram and result in a series, split, and parallel configuration when using the bridge pickup.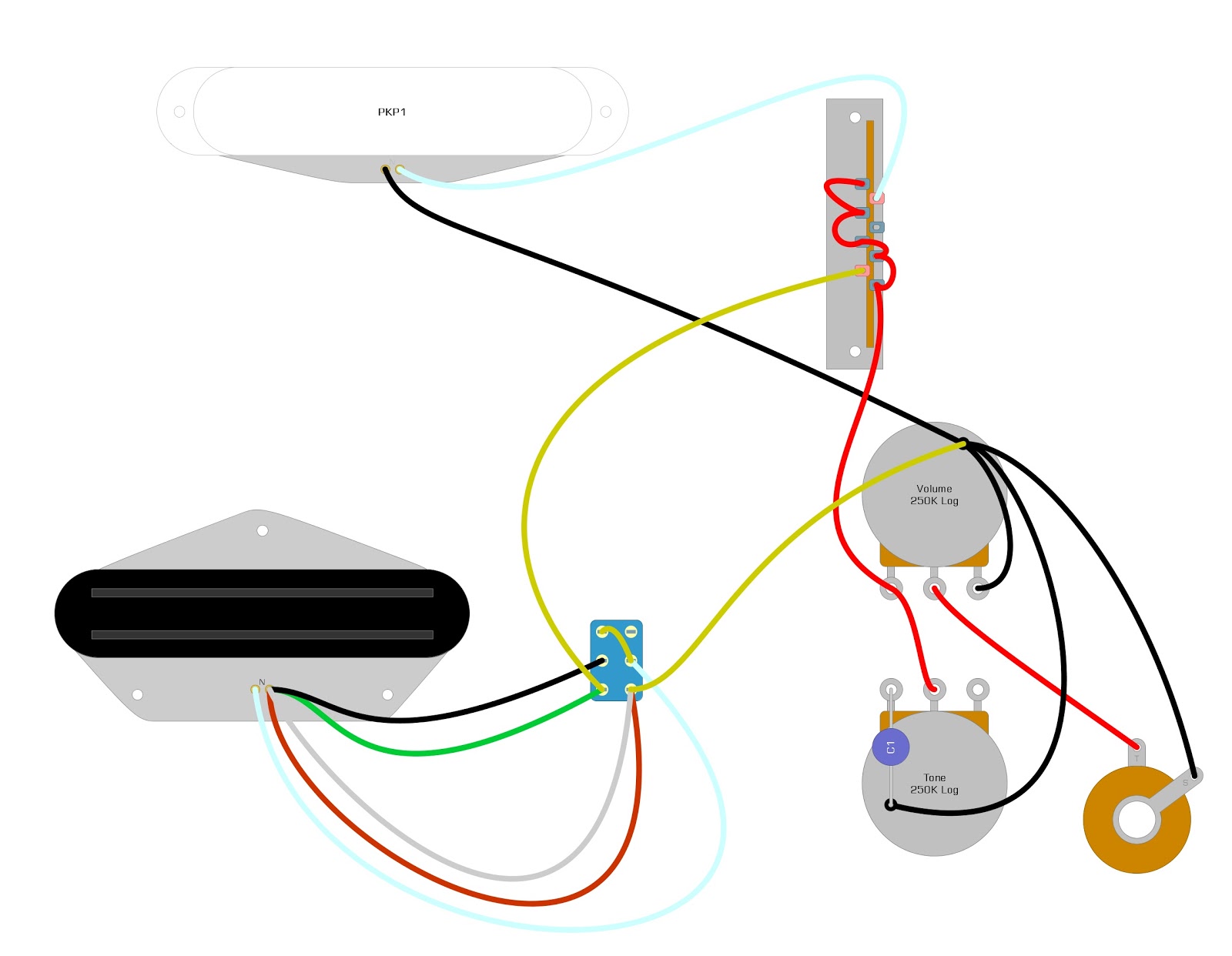 Hopefully, this illustration solves your problem. Let us know how it turns out.
Thanks!